Valentine's Day – A day to Celebrate with loved one of your life. This valentine, make your day special with "Accretion Aviation" , and express your feelings to your loved one in the mid of the sea.
Spend some good time with your valentine into the Mumbai harbor on a luxury yacht from Gateway of India to feel relax by seeing the sunset at the seashore.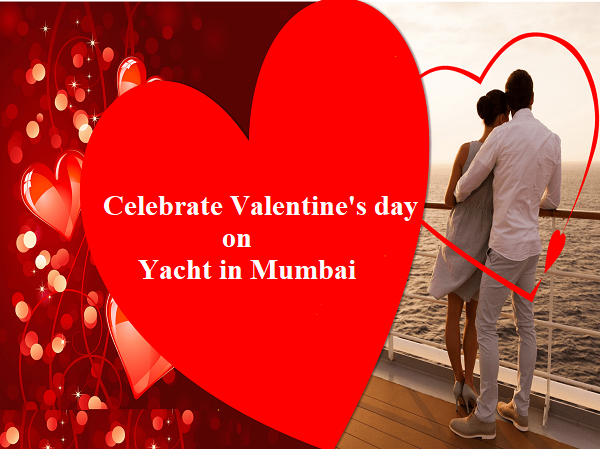 Spend some quality time with your partner and tell them how much you mean to them. If you live in Mumbai, you are more likely to be attached to the city. Thus the yacht tour will leave you mesmerised with its scenic view.
Yacht are perfect for surprising your loved ones on Valentine's Day. Book now Hurry up!
XS63 yachts for 2 to 4 persons 2hrs 4960/-
Jeanneau 24 yachts for 2 to 4 persons 2hrs 4956/-
JJ yachts for 2 to 4 persons 2hrs 5665/-
Jeanneau 32 yachts for 2 to 4 persons 2hrs 12750/-
MacGregor 26 yachts for 2 to 5 persons 2hrs 7080/-
Grand Soleil 45 yachts for 12 persons 2hrs 28320/-
Lagoon 560 yachts for 12 persons 2hrs 1,15000/-
Far East Yacht for 8 persons 2hrs 10,620/-
MISTIQUE Yacht for 15 persons 2hrs 25,500/-
Azumit 38 Yacht for 10 persons 2hrs 42,480/-
Princess 61 Yacht for 25 persons 2hrs 49,560/-
Majesty 66 Yacht for 20 persons 2hrs 75,000/-
Ferry Yacht for 70 persons 2hrs 23,600/-
Timings: 7-9am, 9-11am, 2-4pm, 4-6pm and 6-8pm.
For more information visit www.accretionaviation.com or you can reach us directly on +91-9575340786