We had a conversation with Divya about her helicopter experience. Prateek wanted to give her a beautiful proposal 1000ft above the land and we at Accretion Aviation made it a life time memory for them. About that helicopter ride Divya shares with us,
"I never know that I am going to live my life's most beautiful moment in the sky. It was a Sunday morning and Prateek took me to a long drive. But eventually, I saw that we are going to Juhu Airport. I didn't understand what's going on. As we enter the Juhu Airport, there were a team who welcomes us. I didn't understand anything that what's going on? Prateek make it a huge suspense."
Divya was shocked seeing all the hospitality and welcome. What happens next? Excited to know more? Just go ahead.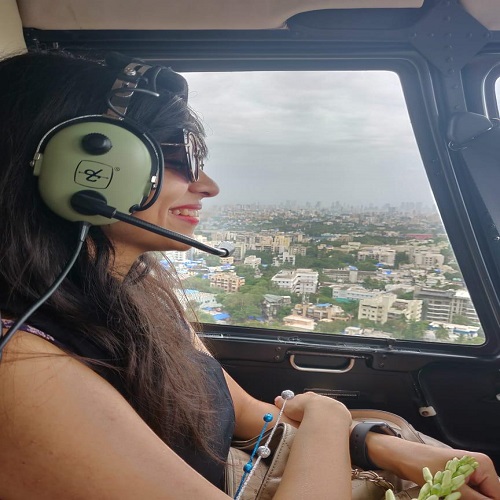 "Prateek took me to the runway area, and I was totally surprised. There was a helicopter waiting for us. We step inside the helicopter, where beautifully decorated box was kept. We fly about 1000ft above the land and at the highest sky level, Prateek opened that box and what did I saw? A beautiful cake was kept in the box on which he wrote, WILL YOU BE MINE FOREVER."
Can you imagine that excitement when Prateek was about to propose Divya at 1000ft above the land. They were in middle of the clouds, above all the world and felt like floating in the air. See what happen further,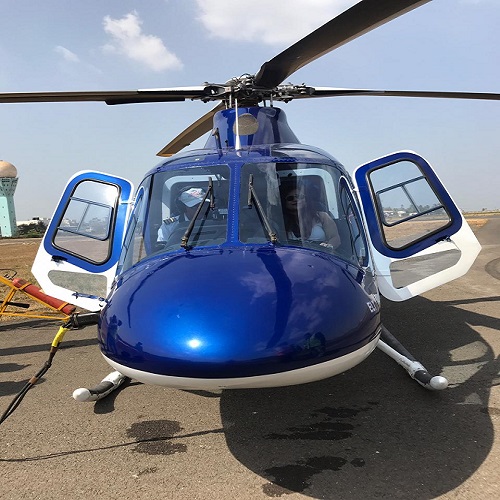 "As ride ends, we stepped out of the helicopter and then he holds my hand and gives me a ring. It was the happiest moment of my life ever. It was really very heart touched."
Prateek always says that this cannot be possible without the errorless help of Accretion Aviation. So what are you waiting for? Book your private helicopter ride in Mumbai now! You can book Helicopter Joyrides or Private Helicopter Tour in Mumbai.
How to book a Helicopter Ride in Mumbai ?
It is very simple to book a helicopter ride in Mumbai. No need to go to any airport all you have to do is call on +91-9575340786 or visit: www.accretionaviation.com and you can book a joyride from the comfort of your own couch.