A Mumbai yacht booking is one of the best ways to enjoy your event in an exclusive way. Yacht sailing in Mumbai is great to enjoy tranquility in the sea away from the noisy life and also to celebrate events like pre-wedding photoshoots, bachelorette parties, birthdays.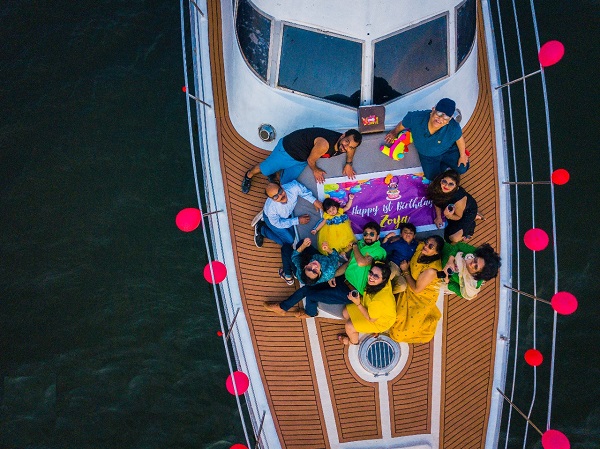 The Top 8 Reasons to Choose a Yacht for Your Next Birthday Celebration
Owning a yacht is often considered to be a luxury for the rich and famous. However, with the right preparation and planning, anyone can have a yacht rental for their next birthday celebration.
If you're thinking about renting a yacht for your next birthday party, there are many reasons why it might be a good idea. Here are the top 8 reasons you should consider using one!
1) It's not easy to find an appropriate venue on short notice.
2) You'll have to worry about food, drinks, and entertainment.
3) Renting a yacht is easier than renting out an entire event venue.
4) The people you invite will be able to take a deener in the yacht or go snorkeling if they want to get more involved in
5) Luxury Events & Entertainment – The best way to celebrate your birthday is on an amazing yacht that features luxury entertainment and events.
6) Personalized Experiences – You will get an experience tailored to you without having to leave the boat! From a custom menu with a cake cutting ceremony to a gift suite and more!
7) Amazing Views – Let the best views take over your senses as you sip your favorite drink at your table or dance the night away under the stars on our spacious upper deck!
8) Exclusive Locations – Plan an unforgettable
Timings: 7-9am, 9-11am, 2-4pm, 4-6pm and 6-8pm.
For more information visit www.accretionaviation.com or you can reach us directly on +91-9575340786