Do you have an upcoming birthday, anniversary, or proposal coming up?
We offer the best places and the most luxurious yachts to celebrate your next special occasion. Goa for you is to relax, explore, and indulge in all that life has to offer.
So contact us now and we'll make your experience one of a kind!
Celebrate Your Trip to goa on a Yacht in Goa. Goa is a wonderful destination for international tourists. Soak up the sunshine and blue skies with a luxury yacht ride in Goa. Know these things to make your boat trip even more memorable. Check out the weather forecast before you leave home. All you need is one bathing suit and sun cream. Celebrate your birthdays, anniversaries, and proposals the great way with goa yacht. Enjoy a beautiful sunset, timeless memories, and great food at our boat.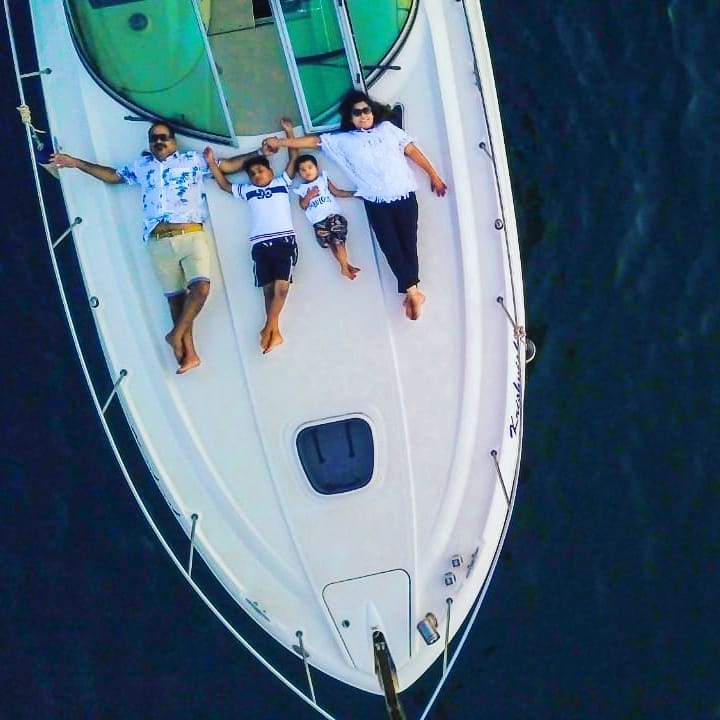 Reasons to Charter a Luxury Yacht in Goa
Drive to the Sunset. Dusks are what makes Goa quite a lot more lovable….
See an alternate scene/cityscape. At the point when you take a ride in Goa on the Mandovi River, you see the city of Panaji on one side with its beautiful skyline….
Small gathering festivities…
Pre-Wedding Shoot. A luxury yacht ride is a very exclusive way to spend time on the seas. It has a very romantic and elegant charm to it.
It's usually just the rich and famous who can afford such luxury but Indian holidaymakers are now able to get in on the action too. Accretion Aviation companies that offer yacht hire for people who want to go on a cruise along Goa's coast or explore the Arabian Sea.
The experience is not just limited to those people who have yachts of their own. Accretion Aviation provides luxurious yachts for hire, so all you need is money in your pocket, and you can be sailing along the coastline of goa in style!
Timings: 7-9am, 9-11am, 2-4pm, 4-6pm and 6-8pm.
For more information visit www.accretionaviation.com or you can reach us directly on +91-9575340786