The concept of an air ambulance is now gaging immense importance in India. It may not be useful for all medical purposes but is rather useful when it comes to critical issues, which require immediate ambulance service.
An air ambulance is quicker, reliable and also a safe mode of transport for patients who require reaching specific destinations.
In such emergency, the air ambulance cost is negligible compared to the life of the sickly person.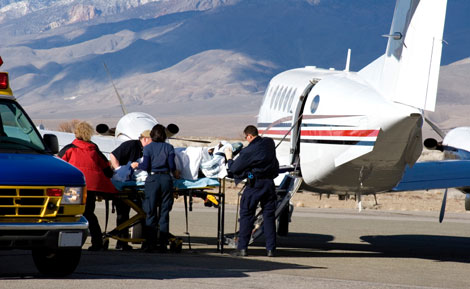 Why is an air ambulance beneficial?
Patients are transferred from Point A to point B
For a patient with a critical condition who needs an urgent transfer from one place to another, an air ambulance is a convenient mode of transport. Travelling long distances by road can worsen the patient's condition. The journey is extremely comfortable whether it is getting to the airport or during the transit.
In case of a severe situation, there is no other alternative transport than an air ambulance.
Avoid traffic Jams
The metro cities of India have a peeking traffic that causes delay in transporting the patient. However, a flying ambulance can help avoid these delays and also help in saving the patient's life.
Especially when matters are time-sensitive, air ambulance service makes it easier to transfer patients, which in turn gives them faster access to health care facilities.
Provision of Medical Personnel 
These medical flights come equipped with all the medical provisions that are needed for the provision of instant and interim medical care of a patient. This advantage surely relieves the close ones. Not only are there medical necessities but also a team of trained personnel that can look after all the needs of the patient.
This medical staff consist of skilful doctors who supervise the patient and even have expertise in various medical fields.
For bookings contact: