Are you ready to embark on a spiritual journey to the revered Char Dham? The Char Dham Yatra by helicopter is provided by Accretion Aviation. Offering a seamless and memorable experience, this unique pilgrimage allows you to visit the sacred shrines of Yamunotri, Gangotri, Kedarnath, and Badrinath with the utmost comfort.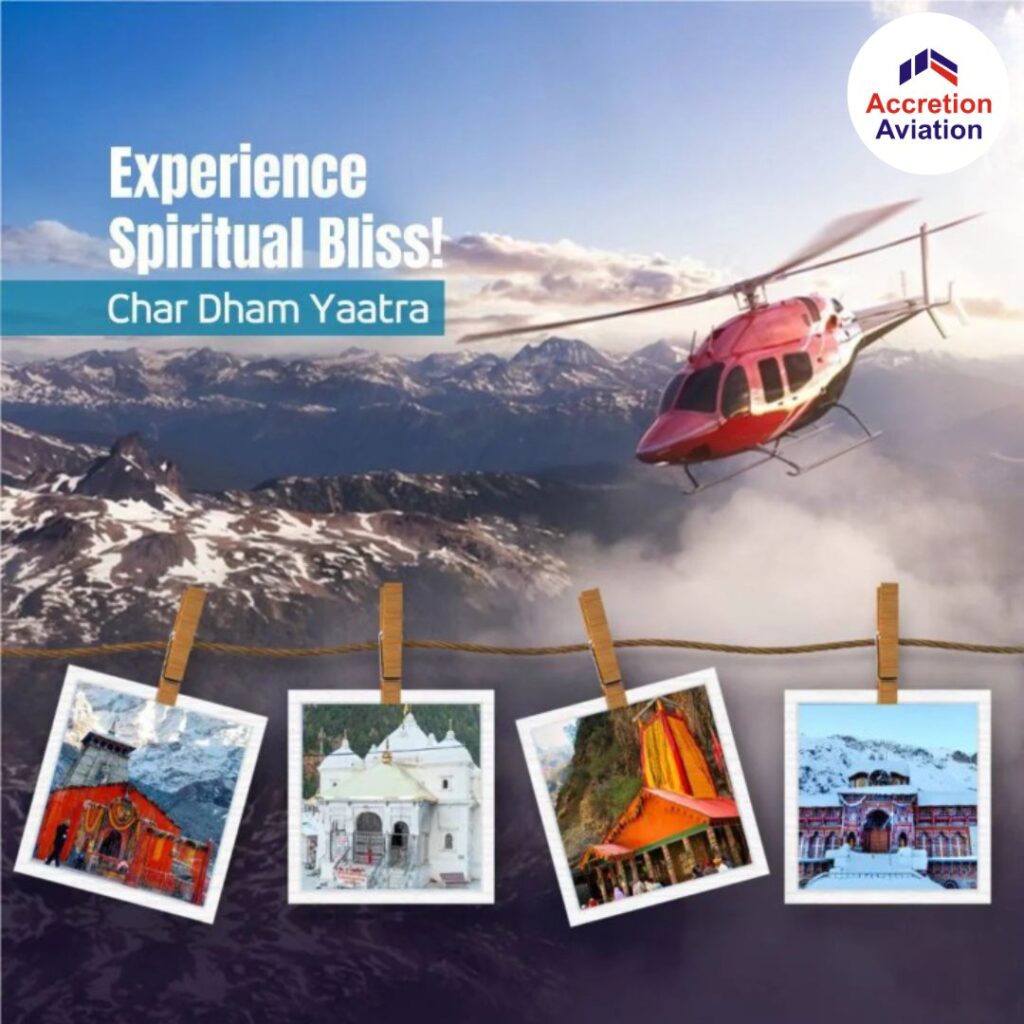 Char Dham Helicopter Package: Our exclusive Char Dham Helicopter Packages are thoughtfully designed to cater to all your travel needs. From comfortable accommodation to expert guides, we ensure a hassle-free journey, allowing you to focus on your spiritual quest.
Char Dham Helicopter Booking: Secure your seats for the Char Dham Helicopter Yatra with our easy booking process on our website: www.accretionaviation.com or call us at 9575340786. Avoid long queues and cherish breathtaking aerial views as you soar towards your destination.
Char Dham Helicopter Yatra Price: Experience the divine bliss of the Char Dham Yatra by Helicopter at prices of 1,98,000 all inclusive (Per Person). Our affordable packages ensure that your spiritual journey remains within reach.
Do Dham Yatra By Helicopter: For those seeking a shorter pilgrimage, the Do Dham Yatra By Helicopter is the perfect choice. Explore the divine abodes of Kedarnath and Badrinath with convenience and comfort.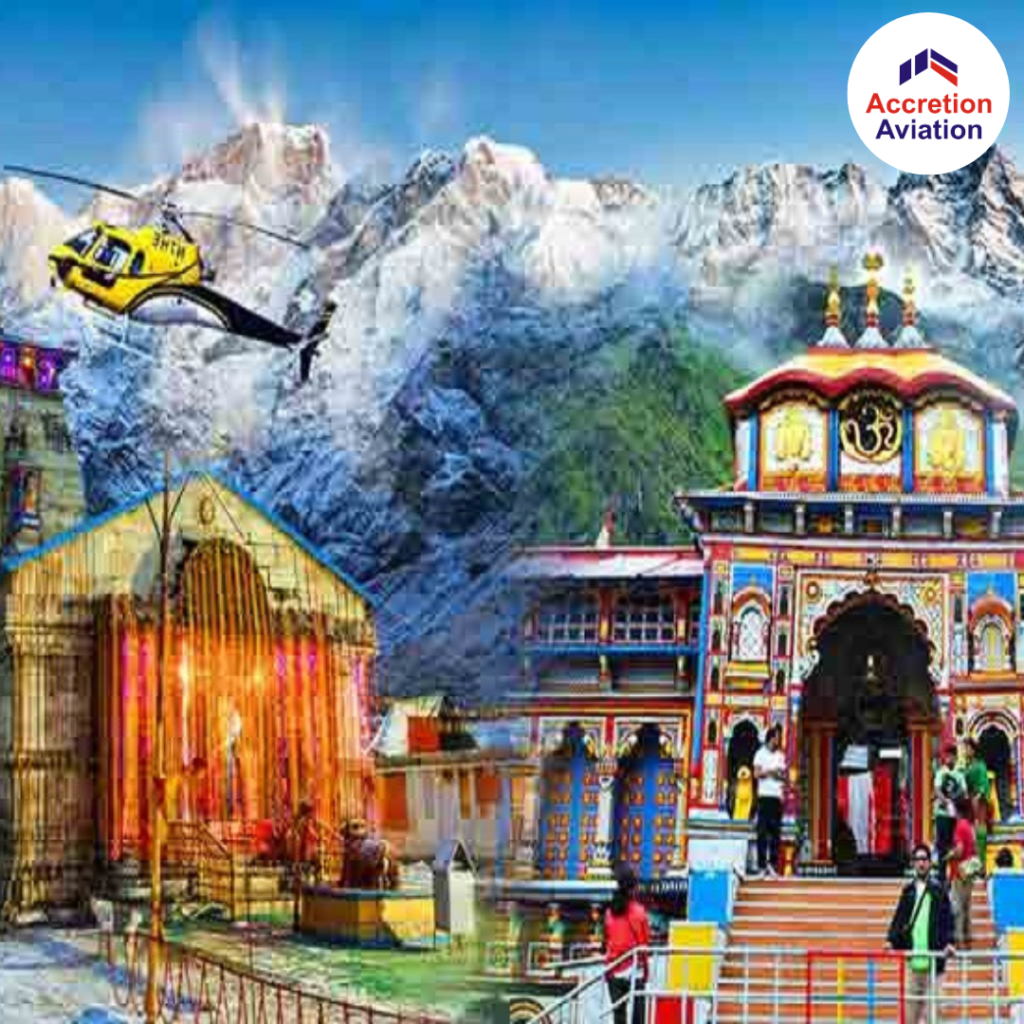 Do Dham Helicopter Package: Our Do Dham Helicopter Packages offer a seamless experience for your spiritual journey. The cost of the Do Dham Yatra by helicopter is 1,50,000 /- (Per Person).
Kedarnath Helicopter Booking: Plan your visit to the sacred land of Kedarnath by booking your helicopter ride in advance. Witness the majestic beauty of the Himalayas and pay your respects at the holy shrine.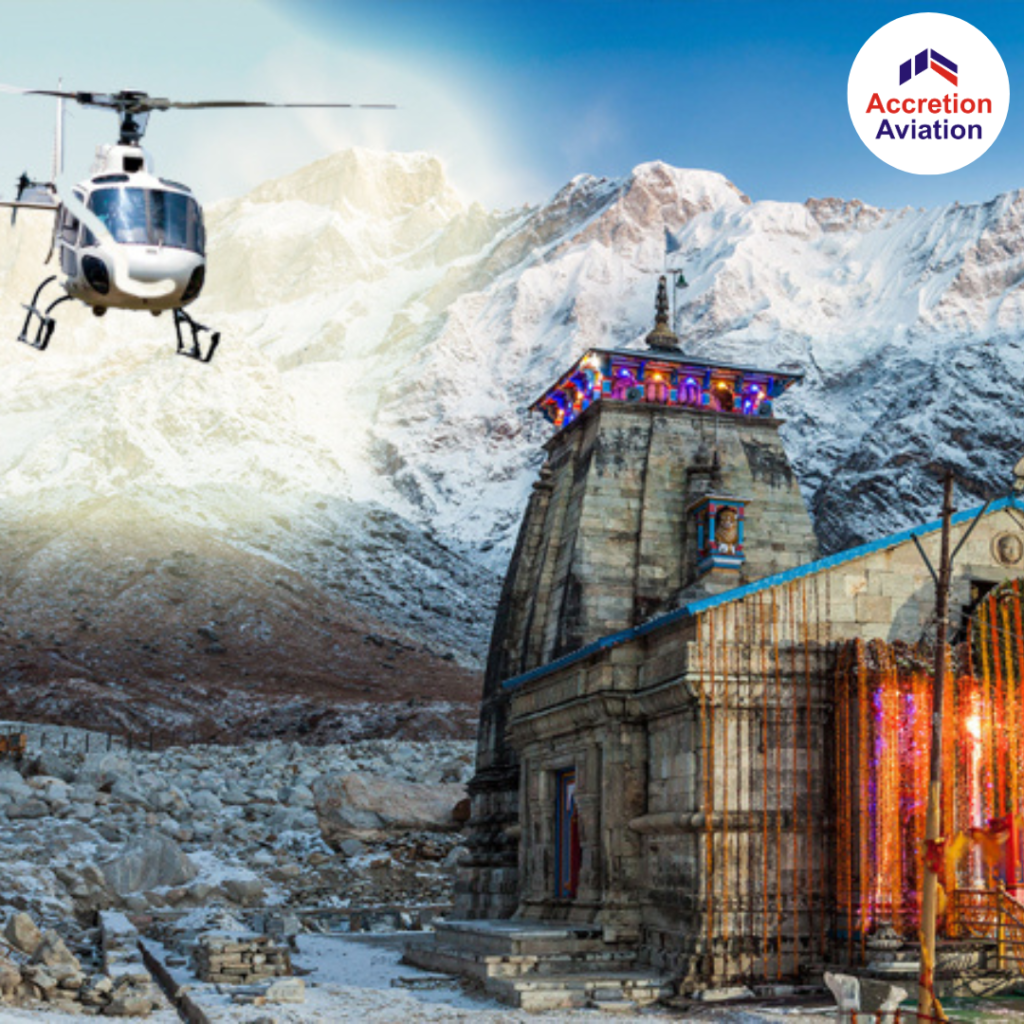 Kedarnath Helicopter Price: The cost-effective Kedarnath Helicopter Price is 59,000 /- all inclusive. (Per Person). Cherish the panoramic views and embrace the spiritual essence.
Kedarnath Helicopter Service: Experience the convenience and comfort of Kedarnath Helicopter Service. Enjoy a seamless journey and create everlasting memories as you embark on this spiritual expedition.
Embark on a soul-stirring pilgrimage with Char Dham Yatra By Helicopter, Do Dham Yatra, or Kedarnath Helicopter Service. Let the divine embrace you as you explore these sacred destinations in the lap of comfort and serenity. Book your helicopter journey now and embark on a spiritual quest like no other.
For more information visit www.accretionaviation.com or you can reach us directly on +91-9575340786