Let her say Yes! on our Goa yacht like Akash who booked the yacht as a surprise proposal to his girlfriend.
Perfect place to set the mood on our Yacht In Goa.
The intimacy made by the cool breeze, the romance of the sunset, let Akash have the perfect moment to propose to rent a yacht in goa.
Akash and his girlfriend were enjoying the cool sea breeze on our Ferretti 550 when he got down on one knee and proposed to her!
To no one's surprise, she said yes.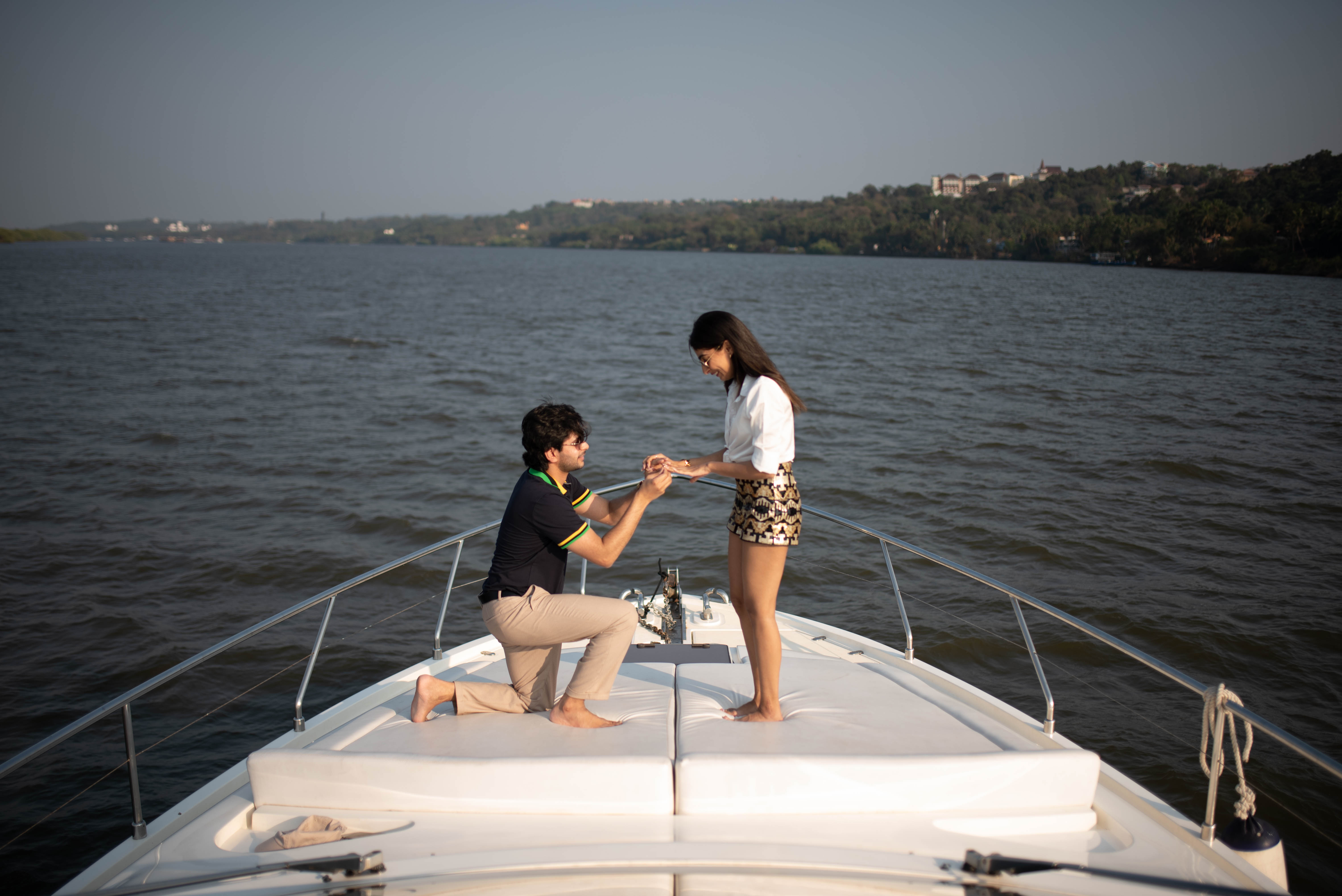 Sailing on the yacht it self made for a good memory,
Added to that was a day they will never forget.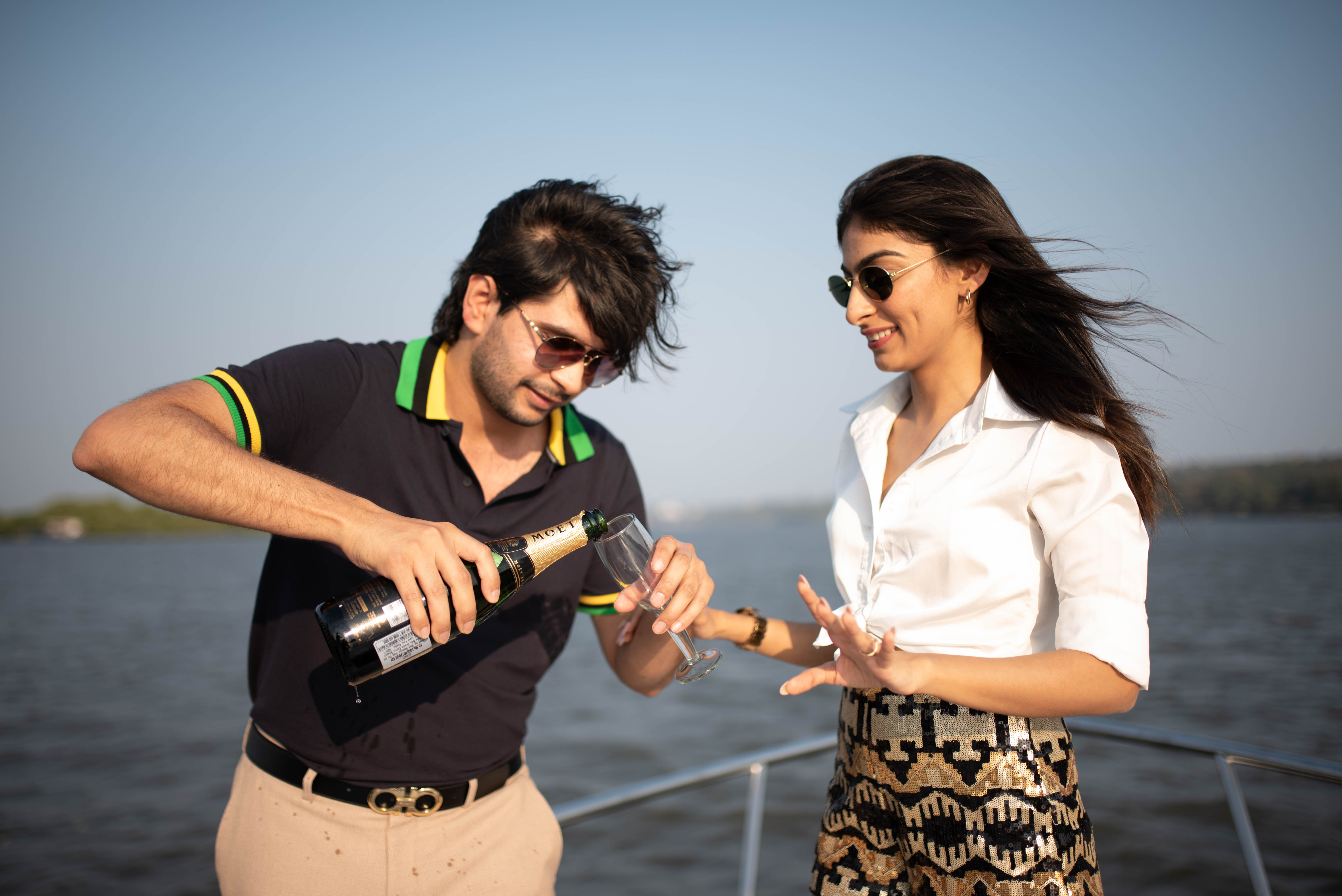 Have fun with family and friends
When he decided that a proposal on a yacht was the best option, Akash called our number, and said "Can I have a yacht for a proposal?"
The main idea was to propose to his girlfriend of some years. He got to spend some quality time with her, before and after the proposal.
Luxury yacht experience in Goa
They had a great time on our luxury yacht, the Ferretti 550, which provided them the background and setting for the perfect proposal. It has three cabins, a music system and AC.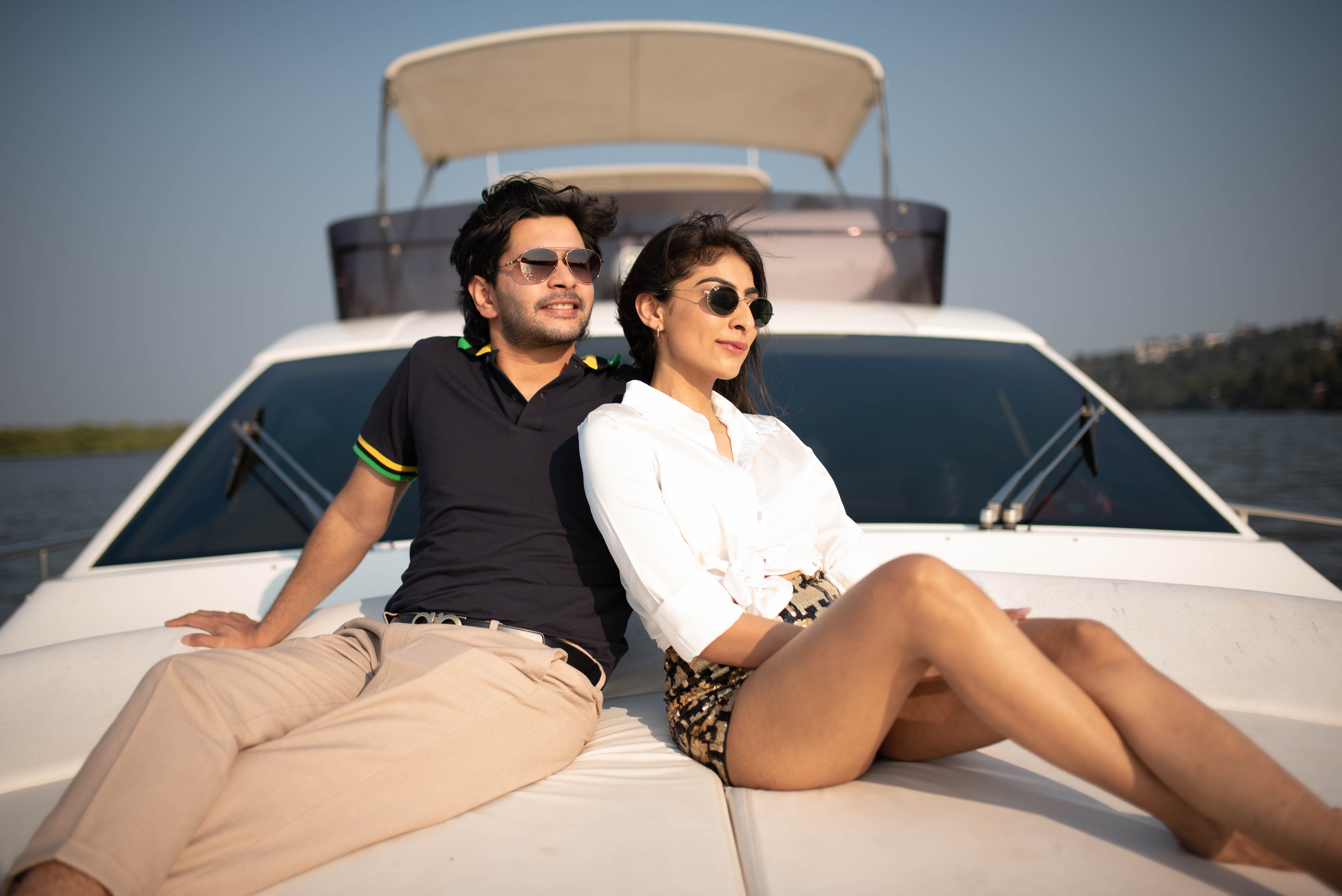 When Akash searched for ways to make this moment even more special, he found Accretion Aviation.
What made him extremely happy was the clear instructions and great customer service we provided.
On the yacht ride itself, they enjoyed the experience from the jetty to the yacht. Akash booked our 5 pm to 7 pm cruise, which is the most popular time for sailing.
When he said "Will you marry me?" It was at the perfect moment, twilight, when the sun exactly set. His girlfriend was so surprised and happy that she immediately said yes. The yacht was "Too cool" according to Akash. He had a great time on it.
For more information visit www.accretionaviation.com or you can reach us directly on +91-9575340786