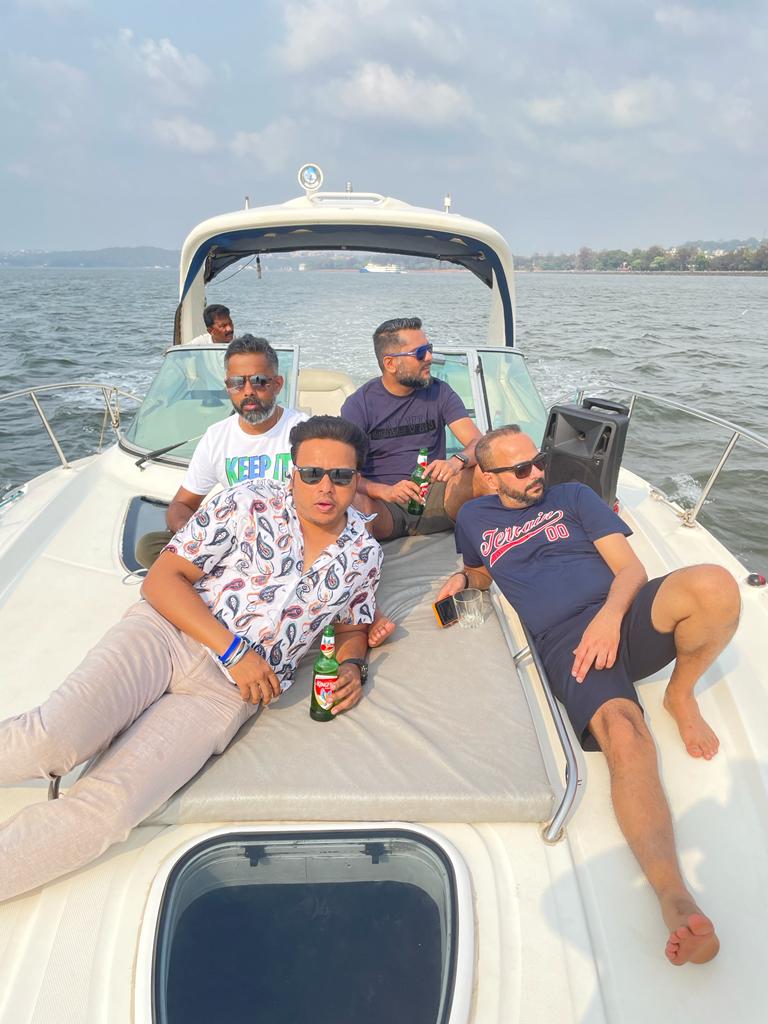 Make it a great time, like Rajesh and his friends, chilling with beer, drinking with buddies on our luxury motor yachts in Goa.
Enjoy luxury at a fraction of the cost. These yachts run into crores and have many permissions required to purchase them. But we make it easy and low-cost for you to book them.
You can go for two hours, or more. Just tell our booking officer how much time you prefer. Make it a weekend getaway, with our yachts in Goa. Or add a new attraction to your trip, Cruising from the river Mandovi, near Panaji.
You can get your own liquor on our yachts. Or we can get it for you. Make it a dinner cruise with our special menu for you.
We also offer balloon decoration and cake, to celebrate all your special occasions like birthdays, anniversaries on our yachts. You can party all you want on our special yachts in Goa.
Have a great time taking our yacht for rent in Goa. We try our best to ensure you have a great trip. From when you call us to when we receive your booking, our customer service is all about you.
Enjoy on the bluetooth speakers, music on our yachts in Goa. Make it a special occasion. See the sights in a different manner.
The yacht Cruising trip will leave you wowed and amazed, as you join us on our yachts. Your trip won't be complete without our Cruising on a Goa yacht.
You can also take a photographer on your trip and make it super memorable. You can take great photos with Mother nature as your backdrop. Impress your friends and contacts with your professionally taken photos on our yachts.
Taking a yacht for rent is a fantastic way to celebrate your special occasion, make your trip more memorable and have an all-around great time.
For more information visit www.accretionaviation.com or you can reach us directly on +91-9575340786