Sightseeing plane rides in Mumbai offer an incredible opportunity to witness the city's beauty from the sky. Designed for scenic flights and leisurely tours, these joyrides provide passengers with breathtaking aerial views and an unforgettable experience. In this blog post, we will delve into the world of sightseeing plane tours in Mumbai, highlighting the unique features, thrilling experiences, and competitive costs offered by Accretion Aviation.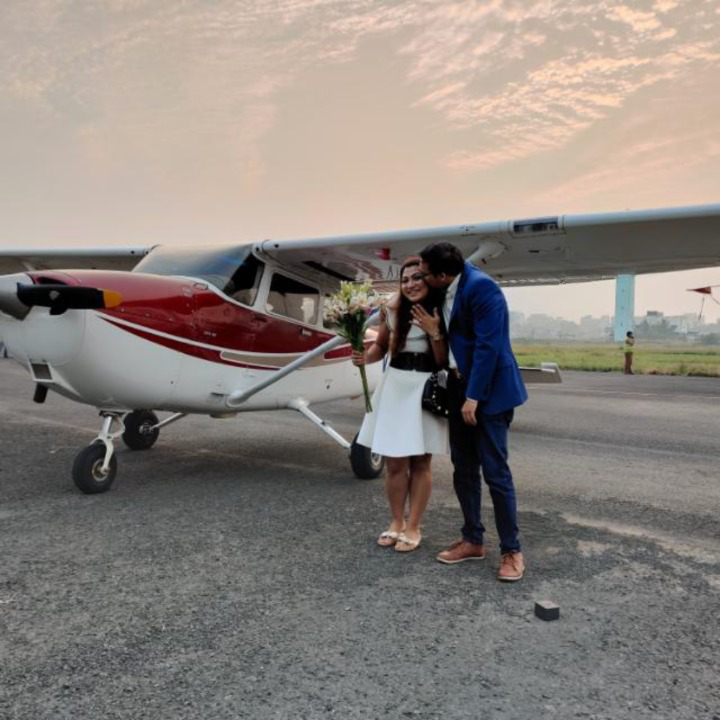 1. Spectacular Sightseeing Plane Tours in Mumbai: Experience the city like never before with sightseeing plane tours in Mumbai. Marvel at iconic landmarks and capture stunning aerial views as you soar through the sky, creating lifelong memories of your journey.
2. Intimate Sightseeing Plane Rides in Mumbai: Enjoy a personalised experience with intimate sightseeing plane rides in Mumbai. With limited seating capacity, these joyrides offer a comfortable and exclusive setting for couples, special occasions, birthdays, or surprise adventures.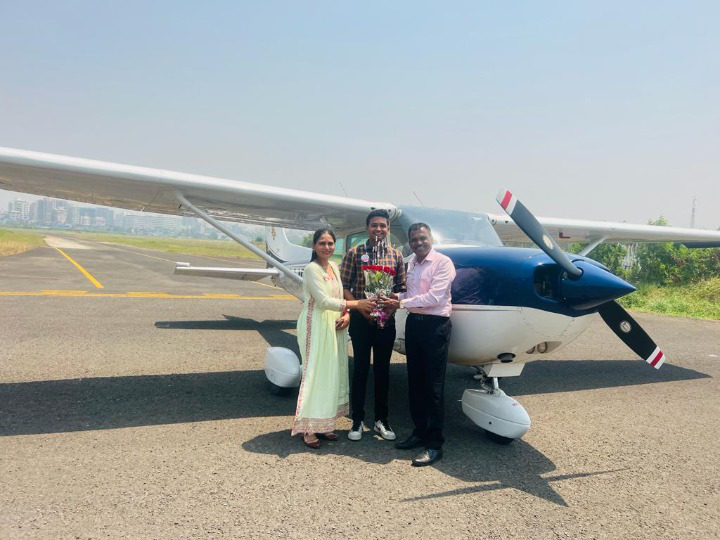 3. Unmatched Views and Manoeuvrability: Sightseeing plane tours in Mumbai operate at lower altitudes of 500 to 700 feet, allowing for better views and manoeuvrability. Revel in the beauty of the city's skyline, iconic structures, and natural wonders from a unique perspective.
4. Unforgettable Moments with Accretion Aviation: Accretion Aviation offers 30-minute and 1-hour sightseeing plane joyrides in Mumbai. Whether you're celebrating a special occasion or seeking an adventure, our robust planes promise to exceed your expectations, providing a memorable experience in the sky.
5. Competitive Costs for the Perfect Experience: Our sightseeing plane joyrides in Mumbai are competitively priced to offer the perfect balance between affordability and exceptional service. Enjoy the thrill of soaring through the sky without compromising on quality or comfort.
Conclusion: Embark on a sightseeing adventure like no other with sightseeing plane rides in Mumbai. Accretion Aviation ensures an unforgettable experience with intimate joyrides, spectacular views, and competitive costs. Discover the beauty of Mumbai from above and create memories that will last a lifetime. Book your sightseeing plane tour in Mumbai today and prepare for an exhilarating journey through the skies.
For more information, visit www.accretionaviation.com, or you can reach us directly at +91-9575340786.